One of my favorite things to do as the leaves fall and the crispness turns to chill, is to while away a weekend afternoon on the chaise with a warm beverage (lemon ginger tea) and a good book (currently Tomorrow, And Tomorrow, And Tomorrow by Gabrielle Zevin).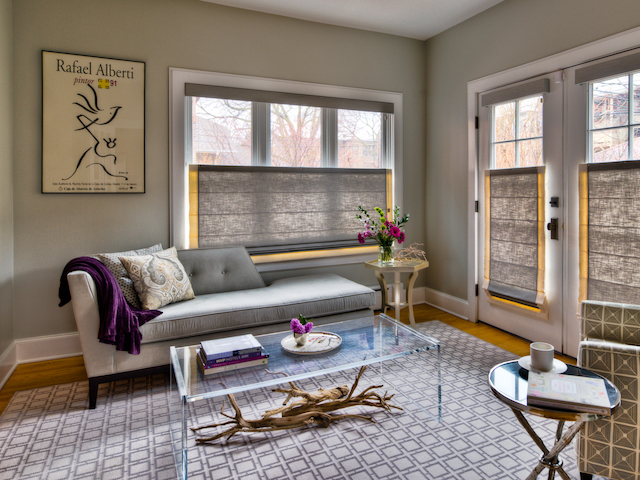 This mid-century style chaise was upholstered in a faux suede in a client's sunroom.
Chaise longues and a two-person version, the tête-à-tête, are two of my favorite pieces to incorporate into spaces for so many reasons. The chaise longue, pronounced "shayz long" or simply "shayz", is literally "a long chair". Sometimes people call it a "chaise lounge" which probably makes sense because one does typically lounge about on it. I won't get hung up on pronunciation but will get hung up on why everyone should have one! A chaise belongs in any space where you, too, would like to read a book or peruse your stack of magazines or listen to a podcast, enjoy a drink, and possibly hang out in your pajamas, feet up, but not be in bed.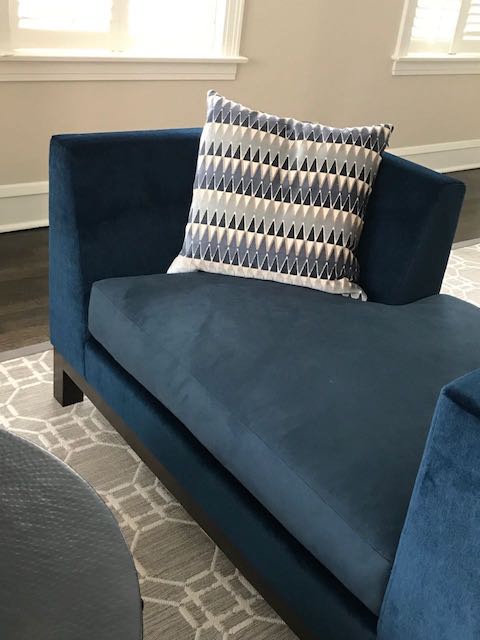 In a skinny long living room, this tête-à-tête is the center of attention with a luxe mohair exterior and a delicious suede cushion.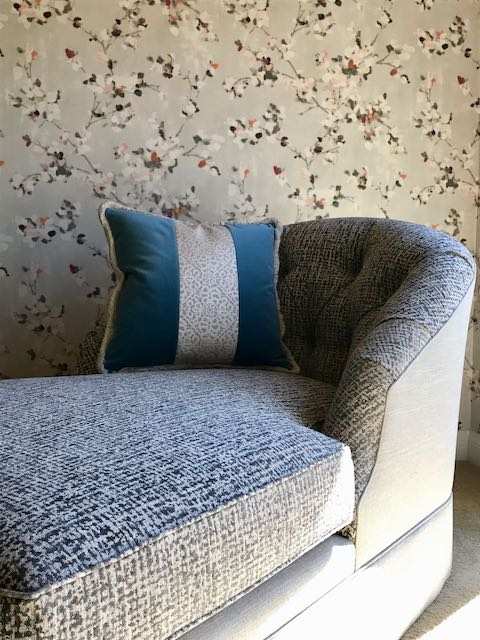 A traditional skirted chaise in a primary bedroom received a fresh makeover with two types of upholstery – a linen on the outside, and a soft nubby tweed on the inside.
The tête-à-tête could also most definitely be used for a little "me time", but I love to use these in larger spaces that can't quite fit a back-to-back sofa situation. The origin of this type of seating, like the chaise longue, is also French. What I love about the tête-à-tête is that it can be used for two people together – say, two kids each reading their own stories separately but together. Or in a public setting like a lobby, two people can sit facing opposite sides of the room. Either way, I'm always a fan of mixing textures and adding some graphic elements.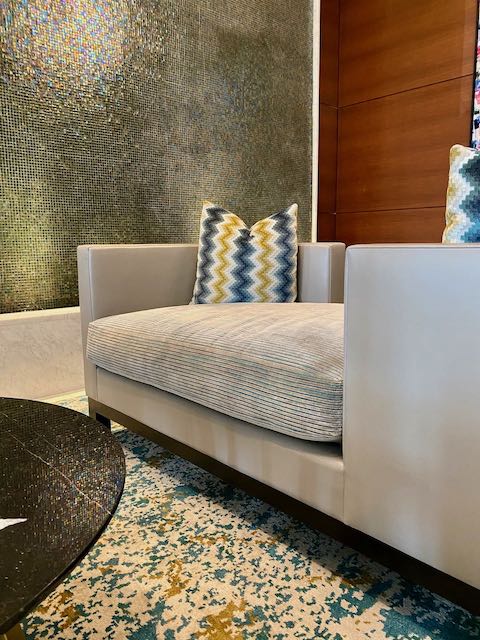 In a residential lobby, performance is just as important as aesthetics, so the shell of this tête is leather, but the cushion is a ribbed corduroy-like velvet.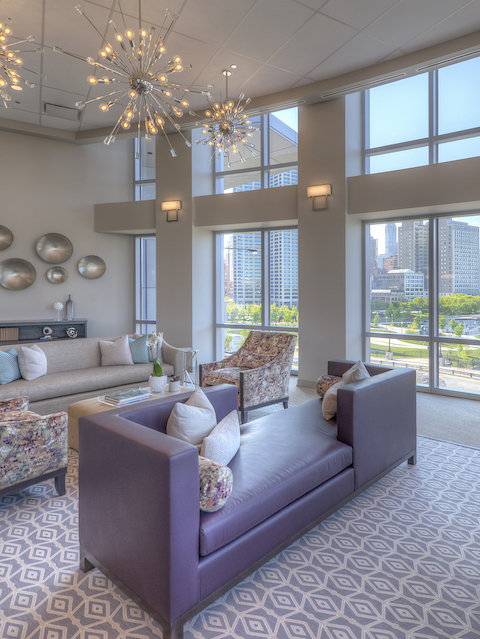 Community rooms and party rooms need functional furniture but who says it can't be fun? A faux leather tête here in eggplant is styled with an assortment of textural and graphic pillows.