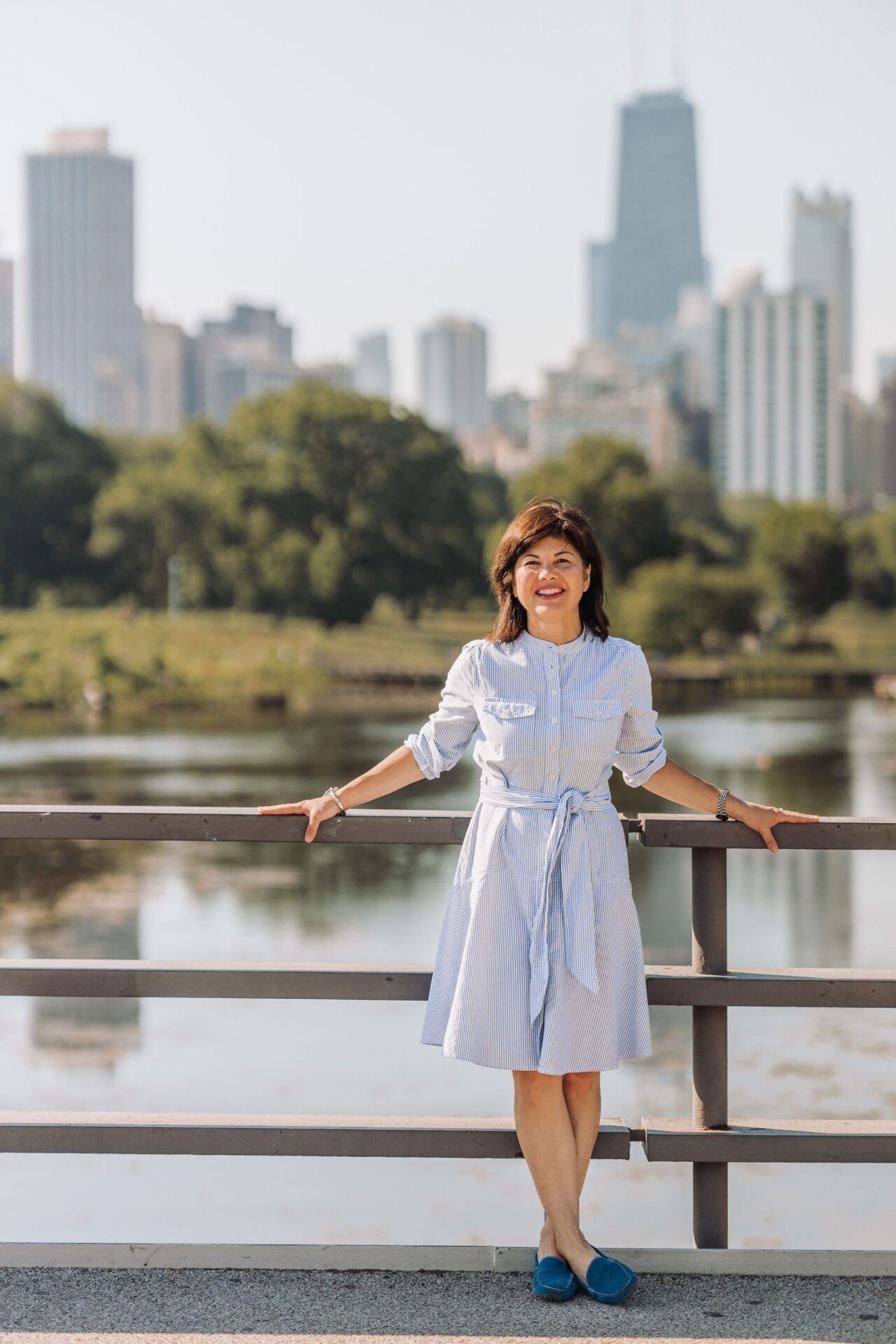 The point where space plans meet spreadsheets is my happy place.
CMD is a boutique firm, providing a few clients per year with highly personalized services.  Rather than having "a signature style", instead I pride myself on listening to you, and translating those conversations into physical spaces that reflect your best life.  Whether you are a collector, are passionate about a hobby or your occupation, or are happiest being outside in nature, I hear you.  Able to equally translate contemporary, classic traditional, and rustic design styles, my focus is to help you achieve a space that reflects who you are and how you want to be seen.  It's your home and it gets to be all about you!
My favorite projects are the ones that bring the outside in – whether that means colors inspired by the view or a seamless transition between interior and exterior spaces.  I believe life is better lived outside whenever possible (yes, even in Chicago where I am based) and that your interior spaces should be a balance of quiet reflection and energy, always with your personality shining through.  If you're looking for highly organized, well-edited, thoughtful spaces that feature clean lines, a judicious use of color, and a variety of textures and materials, let's have a conversation.
In addition to being an NCIDQ certified and licensed designer, I've been the recipient of ASID's (American Society of Interior Design) prestigious Design Excellence Award six times, in the categories of Kitchen, Bath, Residential, Commercial, and Multi-Family Amenity.  This is an award judged by one's peers, so is particularly meaningful to me.  In addition to being a professional member of ASID, I'm also an active member of IDPA, a Chicago-based community of designers who strive to mentor up and coming talent as well as share best design practices.  With both degrees in business administration and interior design and over two decades of design and project management, there aren't many design challenges I haven't tackled.
A native Midwesterner, I've called Chicago home for nearly thirty years, with a sojourn to California, which is always an inspiration.  I'm the wife of a techie, mother to the best kid ever, and my dog's best friend.  An avid home cook who likes to travel, read, run along Lake Michigan when the weather cooperates, and beat my family at scrabble, I'm also a supporter and volunteer for non-profits related to children and the disadvantaged.